Career
Training
Are you interested in training to be a thermal and noise insulation fitter or construction finishing worker (Chamber of Crafts) with us?
We still have training opportunities available for 2016.
Contact for your application documents:
F.B. Wärme- Kälte- Schall + Brandschutz GmbH
Am Königsacker 13-17
D-32425 Minden
Contact person:
Mrs Sylvia Rüter
sr@fb-isoliertechnik.de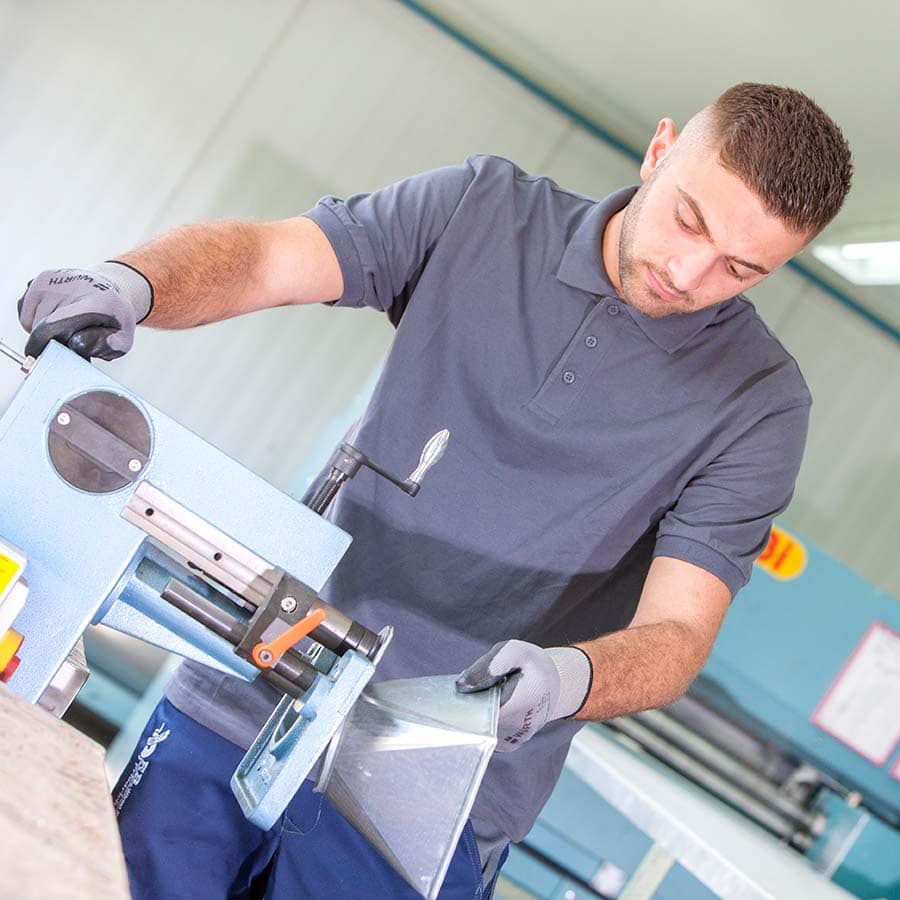 Info
Thermal and noise insulation fitter (Chamber of Crafts)
Job description
Thermal and noise insulation fitter (Chamber of Crafts)
Industrial insulation fitter (Chamber of Industry and Commerce)
2. Duration of training
As a rule it lasts three years.
Within the framework of training in stages it is also possible to agree 2 year training contracts.
The job descriptions are:
Construction finishing worker (Chamber of Crafts)
Training takes place at the company, vocational college and inter-company training locations.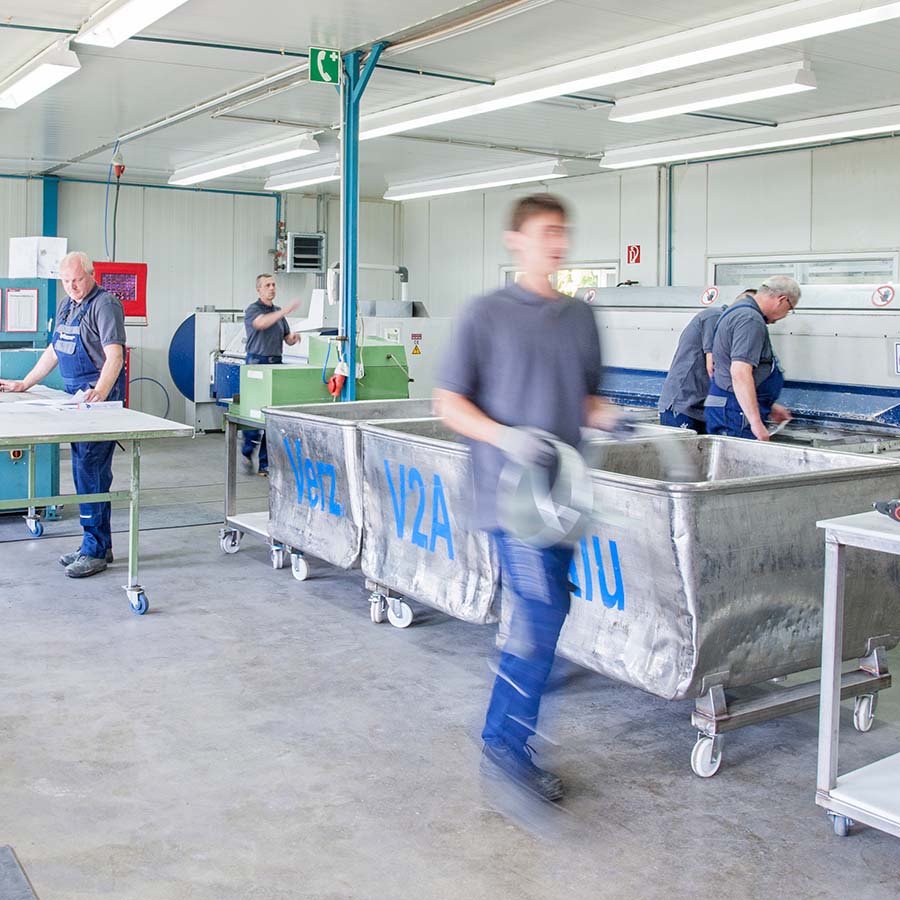 3. Area of work
Insulation fitters primarily work on large industrial plants, producing thermal and sound insulation for pipes, tanks, fittings, ceilings and walls in the chemical industry, in refineries, power stations, waste incinerators or on ships for example. They produce the necessary supporting and load bearing constructions, fit them, select the insulating materials, attach them with a variety of techniques and cover the insulation material with metal plate or other materials. Insulation fitters in industry also produce insulation for sound and fire protection in buildings and in industrial installations.
Insulation fitters must be able to undertake this work themselves with the assistance of technical documentation or in groups. They must also be able to assess the scope of the work and to secure the work process on the site in cooperation with other trades.
4. Professional abilities
Setting up and testing work and safety scaffolds
Installation of light wall partitions and suspended ceilings
Laying out, processing, manufacturing and installation of simple and complex metal mouldings
Measurement of system parts and production of isometric drawings
Selection of insulation materials, materials for jackets and fixtures according to purpose and while taking sound and fire protection aspects into consideration
Fitting the insulation materials by laying out, applying, winding, adhering, wiring and bandaging
Fitting the insulation materials by pouring, blowing, stuffing and foaming
Manufacture and fitting of mattresses made of insulation materials
Manufacture and fitting of supporting and load bearing constructions
Sheathing of insulation with metal plate, films, webs, bandages and plastic self-setting finishes and moulded pieces
Checking the implementation of insulation systems and vapour retarders and assessing their effect
Taking measures for quality assurance